Forbes: #16 - America's Most Promising Companies (2013)
Glassdoor: #19 - Best Places to Work (2012)
Glassdoor: #18 - Top Companies for Work-Life Balance (2012)
Strong company culture
Competitive pay
Equity grants for all employees
Paid time off
Tuition Reimbursement
Gym discounts
Employee Purchase Discounts
View All Open Positions (500)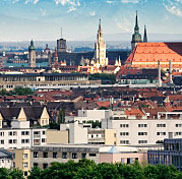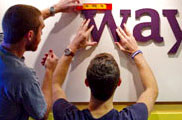 A visit to Wayfair's office will show that we function in a very team-oriented environment. Employees have ample opportunity to participate in activities outside of the office. Whether it's for a charitable cause or just a night out to dinner, Wayfair employees know the balance between work and play.
We Love a Zillion Options
Delivering options across styles and pricepoints for our customers is what we do. With more styles and more choice, there is more chance of finding stuff for your home.
We Use Our Brains
We trust and empower our employees to build solutions and systems for complex problems. We reward brains with more responsibility and experience than you'd get anywhere else.
We Like Transparency
We gather and share information openly and transparently because it enables us to figure things out, build relationships, and make shopping easier.
We Are Never Done
We're passionate about continually making things better and faster through open minds and teamwork, measuring results, then adjusting. Some call it a learning mindset, some call it flexibility, the Japanese call it kaizen. We call it another day at the office.
We Are "Go-To" People
We are a company full of "go-to" people who help each other, our customers, and our communities by being active, accountable, and accessible.
In 2012, Wayfair hired more than 600 people. Wayfair is committed to an environment that provides equal employment opportunities to all employees, and qualified candidates, without regard to race, color, religion, gender, sexual orientation, gender identity or expression, age, national origin or disability.